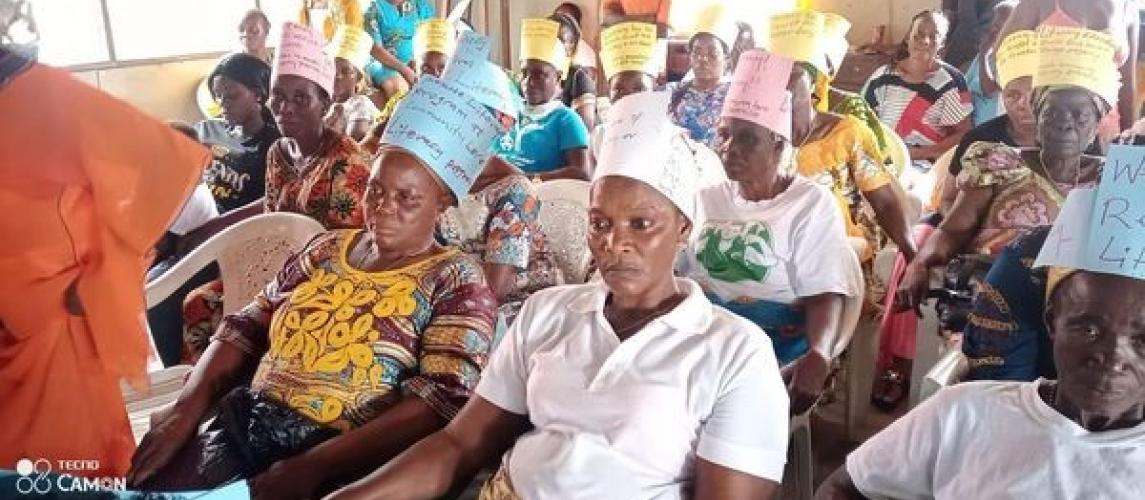 Youth and Sports Graduates 75, as Literacy Program completes 19 Cycle
Youth and Sports Graduates 75, as Literacy Program completes 19 cycle
To reduce illiteracy in Liberia, the Ministry of Youth and Sports' "Youth Community Literacy Program" has presented flowers to 75 deserving participants.
The closing program which was held on Friday, October 21, 2022, in Johnsonville Township - Bassa Town Community, brought together the young, middle age, and elderly from every part of the Town to witness graduates display what they learned within four months.
Speaking to the honorees, the program National Coordinator Tubman J. Nyennety informed residents of District 12 that program such as the "Youth Community Literacy Program demonstrates Government's commitment and love for its citizens.
At the same time, the program coordinator is urging the youth ( 18-35 years) to take advantage of every learning opportunity, because the government wants to combat the high illiteracy rate across Liberia.
Serving as a guest speaker, Mr. Alex Kaycee who is also an educator for more than 30 years acknowledged the effort of the Government of Liberia to see every citizen get some level of education.
He advised that the program is extended to every county in Liberia because Montserrado is not Liberia.
Mr. Kaycee said he had never seen anyone so passionate about teaching beginners as Tubman Nyennety in his entire life. Based on that he, the Bassa Town Community, and the 75 graduates declared and crowned Mr. Tubman J. Nyennety as the "King of Literacy".
Presenting her valedictorian speech, on the topic "The importance of Education", student Kpanah noted that education is the bedrock of any society. "Education is power", if you are educated, you can earn a living in any part of the world freely. She pointed out that a nation can only experience development when its population is educated. She used herself as an example to encourage her peers and young people to go to school.
In conclusion, she thanked Youth and Sports Minister D. Zeogar Wilson for his farsightedness in keeping the program up and running. She is also asking that the program be brought back to their community since education has no end.
The YCLP is one of the Ministry of Youth and Sports programs which was established in 1978 to combat the high illiteracy rate amongst the youth between 18-35 years old. Under this program, they learn how to read, write and count.